Custom Portrait Pin (Pre-order)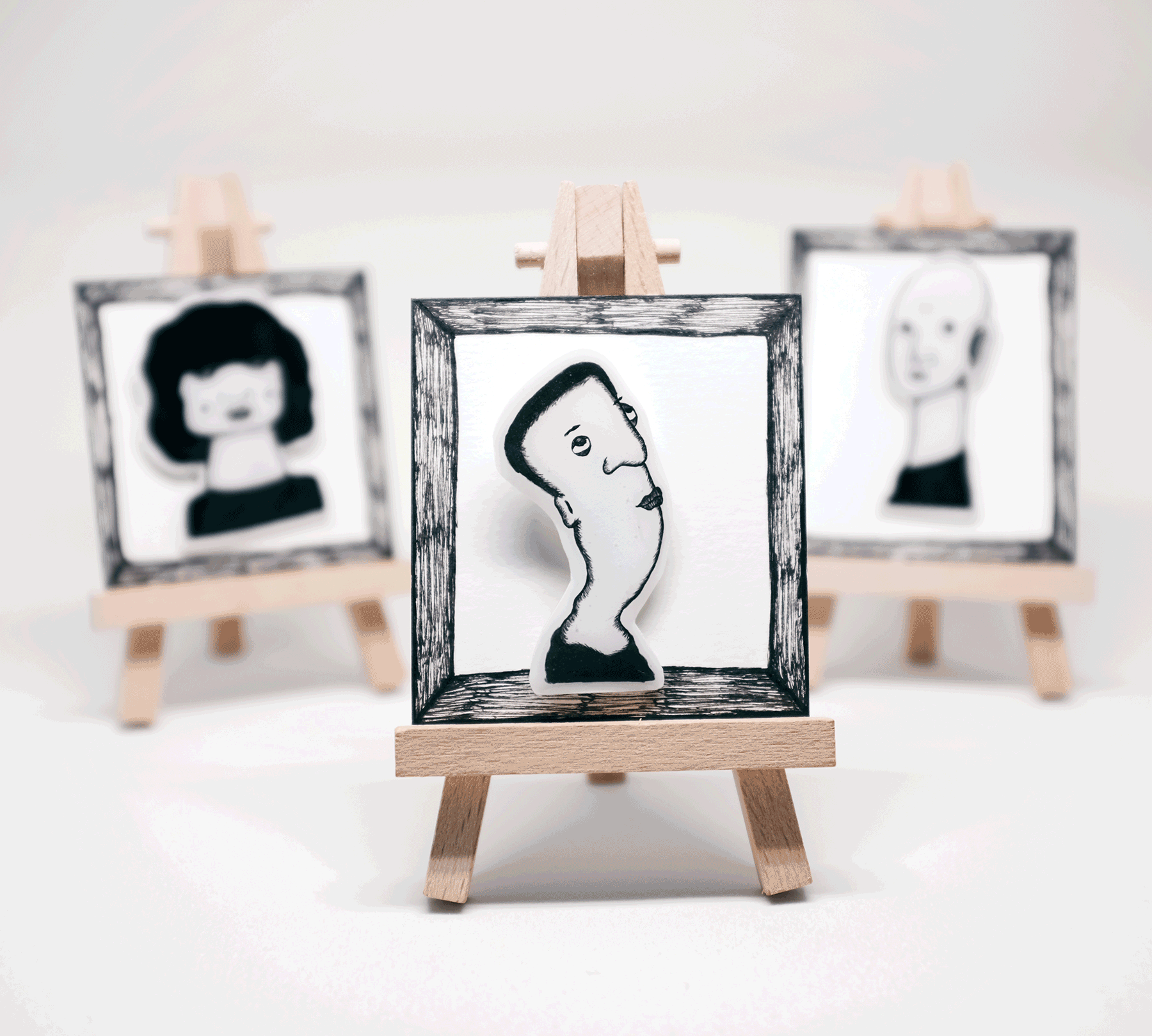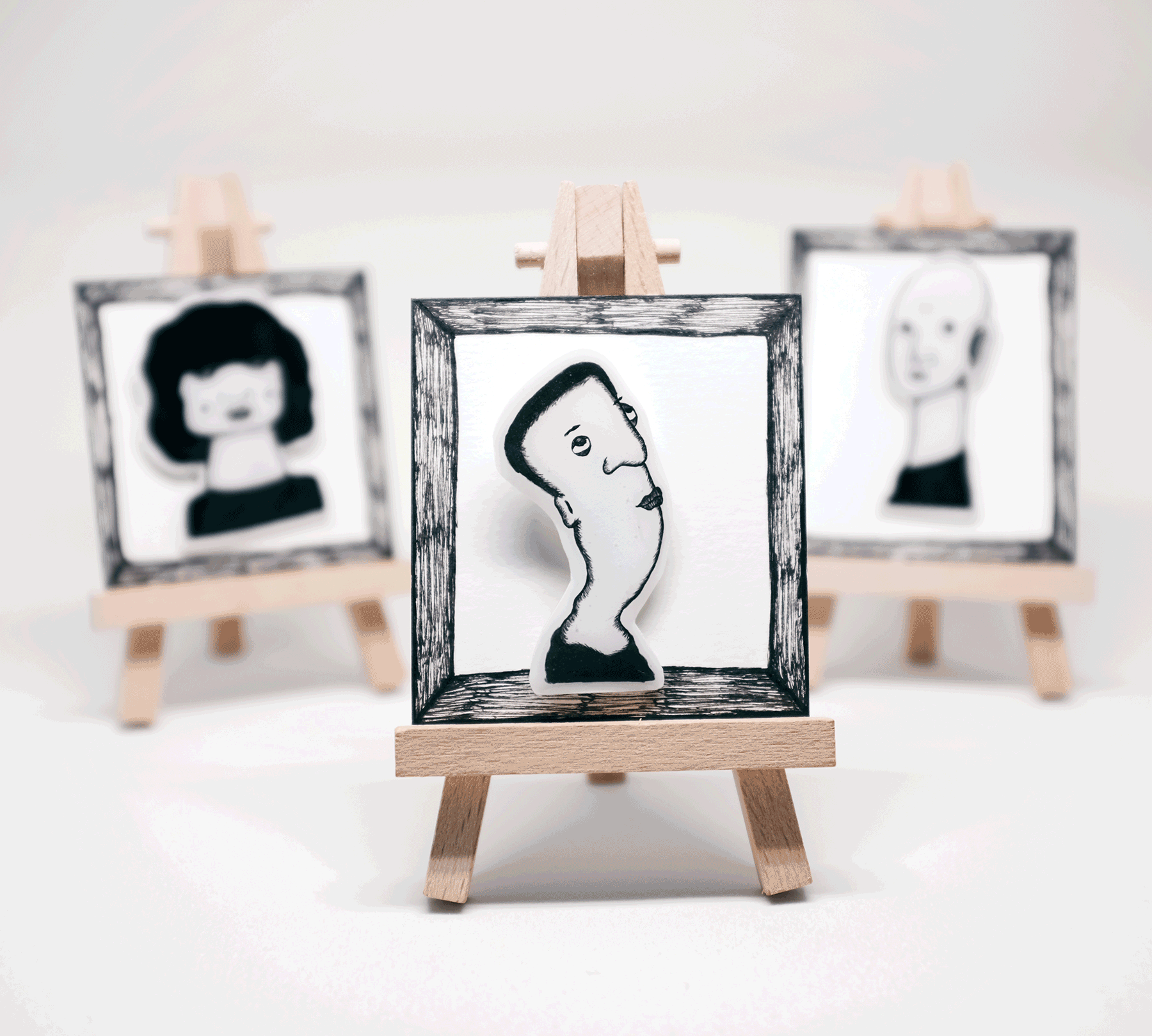 sold out
Custom Portrait Pin (Pre-order)
These weird portrait pins are from my year long illustrative project - 'There's a man in my head'. And now you can have one of your own portraits made into a pin, uniquely you, based on the photo you have sent. You can send a photo of your loved ones or friend too and have them be made into a pin as well, which would make a perfect gift for pin lovers.
They are hand drawn onto shrink plastic, layered with a protective layer of resin and comes with a brooch pin at the back. You can pin this up anywhere from bags to shirts to hats, or even keep inside your pocket.
100% handmade with a touch of weirdness.
Material: Shrink Plastic, Drawing Pen, Resin, Brooch Pin
Approximate Size: Varies based on custom portrait
Care: Please be sure to wear with care, as these are handcrafted products. Even though I have gone through multiple rounds of product testing to ensure they are lasting, they still need to be handled with care!
Preorder Process: These are pre-orders which will open on a monthly base, with limited quantities each time. Pre-order period for each batch is opened for a week, and will be considered sold out if the quota has been reached before the end of pre-order period.
Craft Process: They will take up to two weeks to produce. Delivery for the end product will be at the end of each month, unless other stated.
Disclaimer: These are 100% handcrafted products and there may be flaws as these are hard to produce. But the flaws are part of its beauty!

As each CUSTOM portrait pin is drawn based on my interpretation of your photo, there will be strictly no refunds if you do not like the end product of the pin due to reasons such as portrait not being something you expected.
*So do consider carefully and only purchase with an open mind.*