Salmon Sashimi Pin (Kyubshi)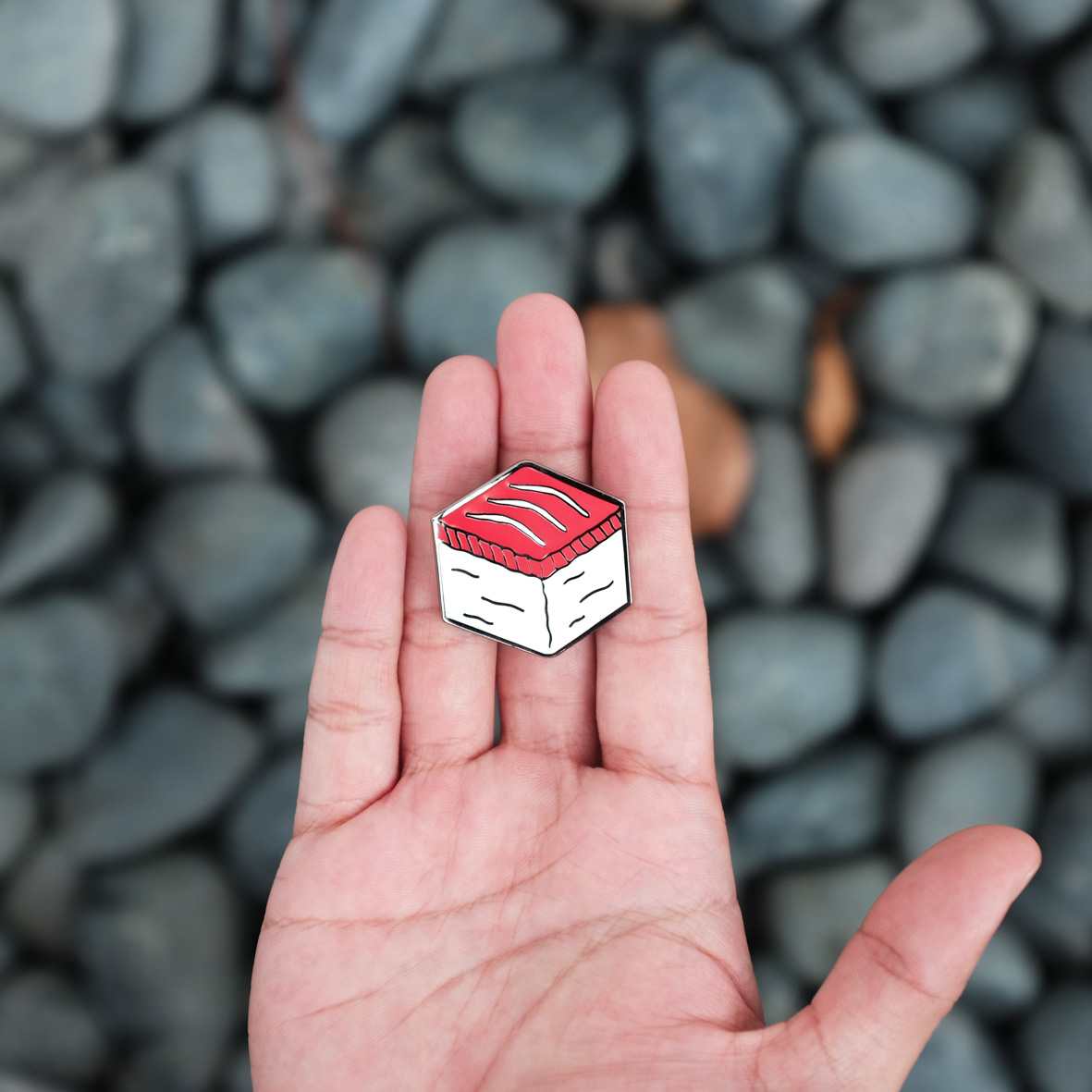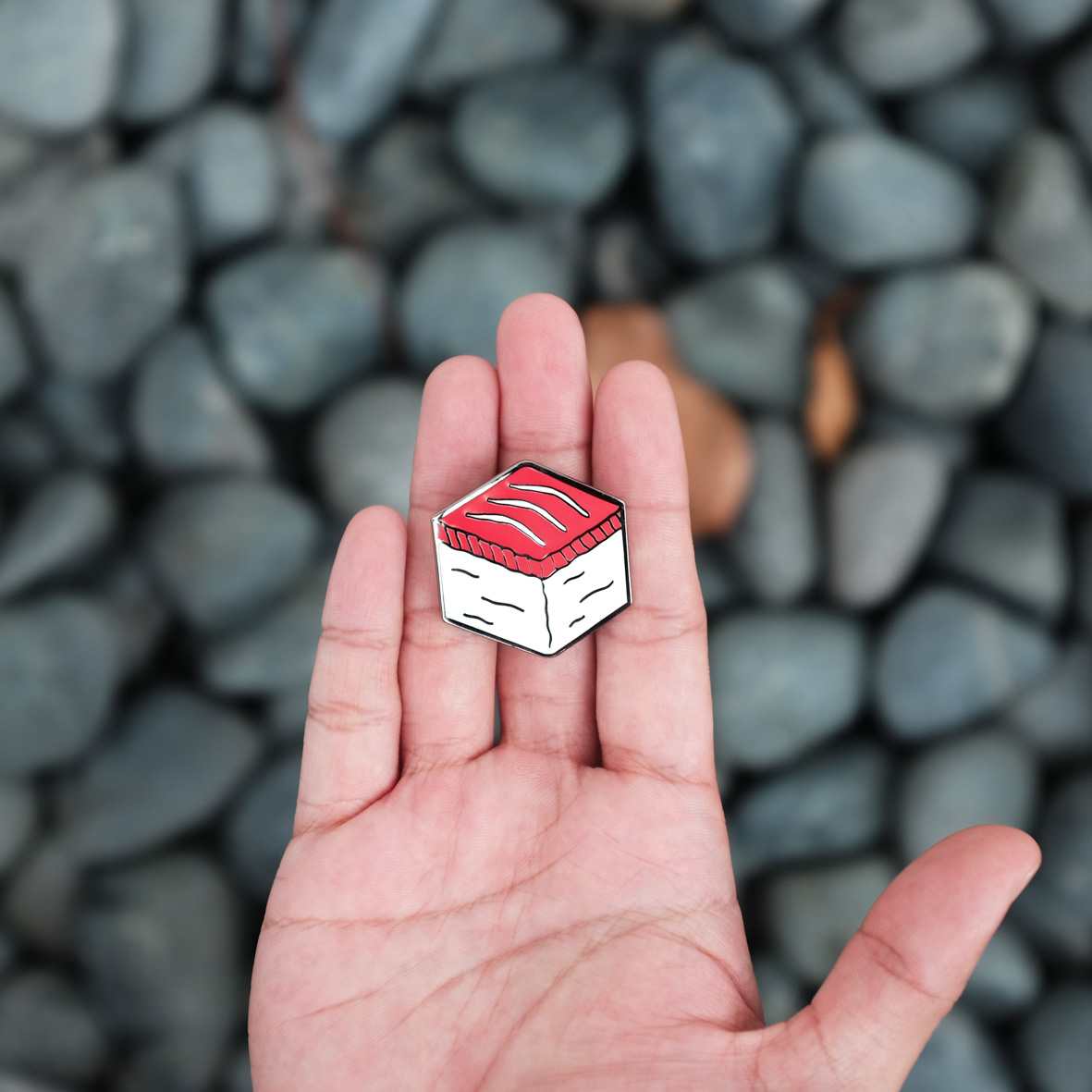 Salmon Sashimi Pin (Kyubshi)
Kyubshi – a series of cube sushi pins – draws inspiration from my love for geometrical shapes and favourite food, combined to become wearable enamel pins.
Material: Hard enamel pins, made with black nickel plating, and butterfly clutch pin back.
Size: H3.2cm x W3.2cm
Comes with packaging as shown in photographs.
All orders are shipped by the following weekend, unless otherwise stated. Please keep in mind that postage may take 1 to 4 weeks to arrive for international orders.